Model Guardian provides a framework archival service to let you retrieve previous versions of a framework. Each time you save the framework, its minor version and archival build number are incremented and an archival copy is automatically created. Each time a framework is published, the major version number is incremented, the minor version is reset to 0, and the deployable version of the framework file is saved in the deployment area.
Using the form shown below, you can retrieve a previous version of the framework and then decide whether you want to keep it or to reload the current version.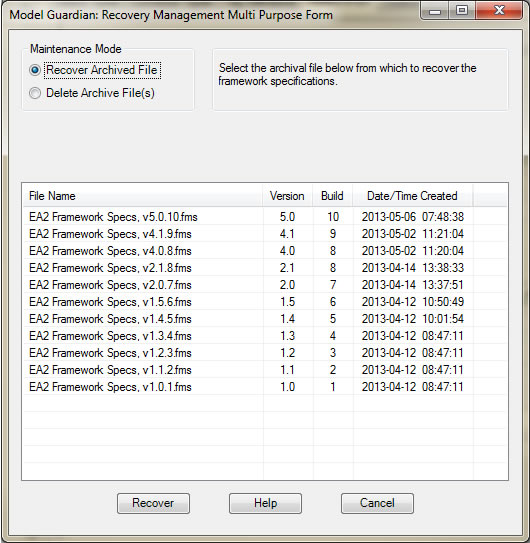 Over time, the number of archived copies can grow large. The following form lets you manage the archived versions by selecting the ones that you want to discard. Check boxes make it easy to delete all of the interim versions, i.e. the non-published versions that have a minor version greater than 0. If you have a large number of versions, you can check all but the last 5 published versions.